The Bay Point Chamber of Commerce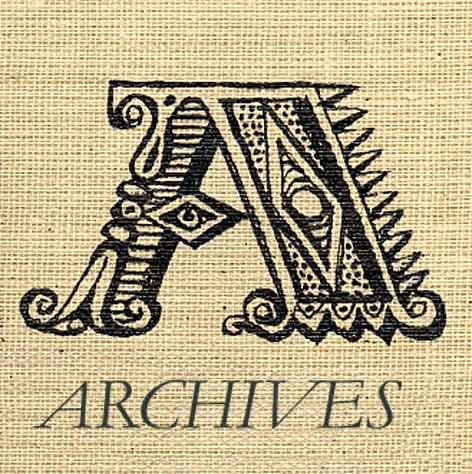 ---
Ambrose has a new General Manager! Read all about Doug Long.

---

Chris Brown of the Contra Costa County Library writes:

"The development of a new Strategic Plan for Contra Costa County Library has been a central and exciting focus for Library Administration and staff during 2013. These efforts coincide with the Library's 100th Birthday, and while many things have changed over the past century, it has been the past seven years that have been especially fulfilling for the Library as the objectives and goals outlined in our 2006 Strategic Plan become a reality.

"The 2006 Contra Costa County Library Strategic Plan saw the establishment of a peer library system in which the former Central Library in Pleasant Hill was transformed into one of twenty-six Community Libraries and core services were realigned to better serve the residents of each community. The 2006 Plan identified four strategic initiatives: Reading, Information for Lifelong Learning, Collaboration, and Branding. The plan also outlined new approaches in the following: Customer Service, Information Services, Collection Development, Staff Development, and Innovation.

"In the intervening years, the Library has demonstrated its leadership in these areas through the promotion of reading and literacy for all ages through Project Second Chance, the Library's adult literacy program; through early childhood literacy services in the Community Libraries and by way of collaborating with county agencies, cities, community groups and schools to implement new library programs throughout the county; via the annual Summer Reading Festival; One City/One Book programs in a growing number of communities; and by building a book collection that strengthens community interest in recreational reading and lifelong learning.

"We have leveraged our resources by successfully partnering with museums and art centers to build our wildly successful and nationally recognized museum pass program, Discover & Go, which provides exciting cultural opportunities to families throughout the county. We implemented floating collections to efficiently build dynamic, diverse book and DVD collections in all twenty-six Community Libraries. We transformed collection development processes to better utilize staff strengths and interests to efficiently obtain materials our community members want, and as a result, we saw annual circulation grow to almost eight million check-outs.

"We implemented a variety of tools that let patrons interact with the Library when and where they want to including Library-a-Go-Go lending machines; online catalogs; easy computer reservations; library card registration systems; online fine payment; downloadable eBooks; Snap & Go mobile apps; Link+ interlibrary loan; LiveChat and SMS text services; and self-checkout and return stations. And the Library established a clear, consistent, recognizable and positive identity through a new library logo and mission of "Bringing People and Ideas Together". Again, thank you for the critical role you played in this strategic process for our county department, and please know you can personally count on me as a community partner."

Chris Brown | Senior Community Library Manager
Contra Costa County Library | Pleasant Hill Library
cbrown@ccclib.org | 925.646.6434 | www.ccclib.org
---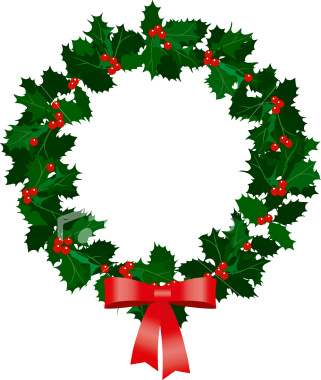 A wonderful time was had by all!



Click on links to see larger photos: Sign; Tim & Mimi; The Line; Mr. Ed & Co.


Click on the "pause" button (circled in red below) on the Music Control Panel to your left to pause the music to listen to the video.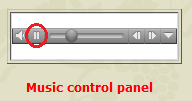 ---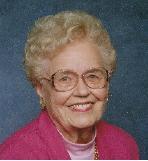 Let us raise a glass (non-alcoholic, good Mormon that she was) to the memory of Gloria Magleby, founder of the Bay Point Chamber (and the Bay Point Garden Club and the Bay Point Historical Society and Friends of the Library, and Mayor Emeritus of Bay Point, who passed, peacefully into the next world early Christmas Eve. Bay Point has not been the same without her, and she will be deeply missed. Long live Herhonor! Huzzah!

Visit her memorial webpage, "Gloria In excelsis!"



Our September Bay Point Chamber Luncheon-Mixer, featuring guest speakers, Maureen Toms and Edward L. Soloman was a great success. For more on the Enterprise Zone and how you, or your company, or someone you may know may benefit, view this PowerPoint Presentation, or visit the Workforce Development Board of Contra Costa County / Enterprise Zone website.



Please check out the latest from First 5, Contra Costa, Children & Families Commission.



The Koshland Committee of the San Francisco Foundation has selected the Bay Point community as the neighborhood of 2013. (See Bay Point BIZNews (Feb-Mar issue) for more details.) What that means is that the Koshland Program will be making a five-year, $300,000 commitment to improving the quality of life within Bay Point.



Mike Kerr has been doing marvelous things with the Bay Point Community Garden he designed and built with friends. it is located just to the east of Ambrose Center. Check it out; he has done amazing work! Here is Mike's report.



Mimi and Santa weren't the only ones caught in pixels
(we used to say "caught on film", but does anybody
these days even remember what "film" is?).Click: here for
more photos of the 2012 Ambrose Center Tree Lighting
And check out this video!



The Bay Point Community Yard Sale, September 29, 2012:
| | |
| --- | --- |
| Young entrepeneurs at our 2012 Community Yard Sale | The great local faves, the PHDs. I know Bob and Ramiro, guitarist and bass player, but I'll get the other two names up as soon as I can! They rocked! |
| A couple of Bay Point merchant/residents. E-mail me if you know their names: truebadour@earthlink.net | Our Office Administrator, Mimi Stofer and her hubby and someone in a way cool Nehru outfit |



Bay Point Chamber of Commerce Luncheon, July 20, 2012, with
California State Superintendent of Public Instruction,
Tom Torlakson.


Introductions of our guests and Board members.



Bay Point recently celebrated Unity In the Community. For photos and videos, click HERE.

Community master gardener, Mike Kerr, designer and builder of the beautiful Community Garden on the east side of Ambrose Center has also created a children's mural project. Their delightful art may be seen on the fence of the Garden. To read a message from Mike, in English and Spanish, and links to view the photos, click HERE
The Bay Point Chamber of Commerce presents
The Dr. Bill Wattenburg!
Chamber sponsored luncheon with Dr. Bill Wattenburg at the Wedgewood in Pittsburg, June 21, 2012.
Photography by Art's Photography
The Chamber Link Now serving 69 Sponsor Chambers of Commerce in the Bay Area!
April 10, 2012
Dear Business Community:
Some of our subscribers expressed a preference to read our newsletters online, so we send this online links email weekly, after all of our newsletters have been sent out.
Here are the online links to our newsletters for this week. Get out there and mix up some new business!
Online links to this week's News From The Chamber Link: Contra Costa County Edition
Six Chambers Mixing! Ribbon Cuttings
Be a part of The Chamber Link
Information about advertising in our newsletters
Information about Business Sponsorship opportunities
We hope your week is a success.
Sincerely,
David de Leeuw The Chamber Link
David@TheChamberLink.com



Our intrepid Bay Point citizen-activist, Mike Kerr, offers this report from the ongoing SparkPoint Vision for Bay Point project:
We are planning to create a community that practices and embraces cultural and linguistic diversity in a conscious way. Our actions will be ethical, responsible and respectful when actively pursuing to understand each other and the bigger picture. We value an esthetically beautiful environment and will encourage a green approach throughout the work we do in building the community.

We are committed to having facilities and open space for youth and residents' activities and resources in Bay Point.

Bay Point community engagement will grow by actively encouraging all residents to participate in decision-making processes by listening to their voices and incorporating resident input. Residents will be informed as to opportunity to engage with a variety of technologies from a dedicated, active group.

We will create opportunities for residents to become shareholders and owners of the Bay Point community, as a means for residents to have control over their own destiny.

We as concerned Bay Point residents are committed to creating/building economic opportunities in the community.

We will work toward creating access to local Bay Point health care services such as medical, dental, vision and mental health. In addition, we will work toward creating universal health care.

We have a vision to keep, maintain, add and expand parks/recreation land and facilities in Bay Point.

We are committed to bringing all sectors of the community together to ensure a safe and crime-free environment for all Bay Point residents and visitors.

We are planning to expand sports activities available to all in the community, with an emphasis on youth, no matter cultural or financial background.

We feel that the Bay Point waterfront is a valuable asset to this community. Therefore, we intend to work towards responsible development of the BP waterfront to create safe recreation and commercial opportunities for the community!
"Participants unanimously agreed to the following vision statements:
"There was a lot of passion and interest in the topic of education among the participants and, while the group as a whole could not come to an agreement on a specific vision statement, there was overwhelming interest in pursuing the establishment of a High School in Bay Point as well as creating better educational opportunities for all ages in the community."




Bay Point Videos!
A simple search on YouTube yielded several home made videos, which you may find for yourselves. As the Chamber selects ones to post, we will put up the URLs. Meanwhile, here is an excellent video of our early history:



All Things Gloria ...

Glo is at a board and care facility in Concord. You may call the Chamber office number, (925) 698-9994 and Julie can give you the latest, including if she is up to receiving visitors, and where. Please, as always, keep her in your thoughts and prayers.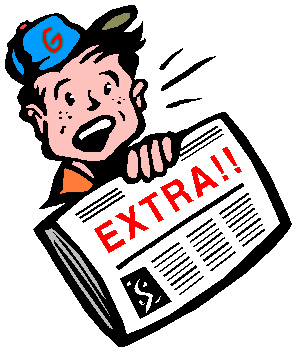 You can read about Glo in the Contra Costa Times. Click on: HERE

Among the wonderful offerings, Yer Humble Webmaster sang two original songs and, a special treat for Glo, a song that is very big in her family, "Wales".
I sang a song I wrote and adapted for Bay Point, and took a line from a lyric Glo wrote to the tune of the Woodie Guthrie song, "This Land Is Your Land", then wrote a verse.

If you are curious, here are PDFs: Bay Point Song * This Town Is Your Town * Wales



The 2011 Bay Point Yard Sale was a great success. We had sponsors and 34 vendors and even made money!

Here are a few photos taken by our own intrepid photog,Tim Stone. Click on the thumbnails to view full size:




And if that's not enough, here's a

SLIDESHOW.

If you have a small monitor screen, this will take you to a new browser: SLIDESHOW in a NEW BROWSER.

Here is a slideshow of the Grand Opening of Walgreens!
Click HERE!



Want to see our Ambrose / Bay Point Christmas Slideshow?
Click HERE !
---